IS Oxford has developed and supported library software for small to medium sized libraries for over thirty years. We are professional in our work, loyal to our customers and committed to providing a great service. Heritage Cirqa is our resource and library management system, used by a wide range of institutions from large, multi-site colleges to small, specialised professional libraries.
Employee Owned

In 2016 we became an Employee Owned Trust, which means that the people who develop, support, market and sell the system are joint owners of the company. No profits go to external shareholders and therefore no external pressures apply to how the company is run. Whilst the bottom line remains crucial – as with any business – the employee owned model encourages greater emphasis on customer requirements and reinvestment and through it we control our destiny to a greater extent.  Additionally, being joint owners of the company also makes for a highly motivated group of people.
We are based on the outskirts of Oxford in a converted chapel, ideally suited to our requirements and those of visiting customers. We hold open days each year for users of our system to come and find out what we
are up to. In recent times the Covid 19 pandemic has curtailed opportunities to meet with users so we have moved our events online and launched a new Webinar Training service, covering themes such as 'Preparing for the new normal' and 'Inheriting Heritage Cirqa'.
Did you know, the average length of service in our company is
19
years

If you are an existing user of Heritage Cirqa or have recently taken a post in a library using Heritage, you can visit the support website from here.
Charitable giving
At IS Oxford we believe it is important to give back, and we are proud to support a number of different charitable causes every year.
As an employee-owned organisation all decisions regarding our charitable giving are made collectively. In recent years we have supported Bright Horizons, Hope Education Fund, St John's Ambulance, the Arts Emergency Fund, MIND and Prestwood Youth & Community Action Group. We also have a monthly dress-down day with a different cause chosen to receive the funds each time.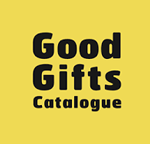 Our primary charitable undertaking is our Christmas staff giving scheme, which we have operated for the past 17 years. Each member of staff is given a sum, most recently £250, to spend at www.goodgifts.org.